What's working right now.
May 1, 2017
by Liz Laenger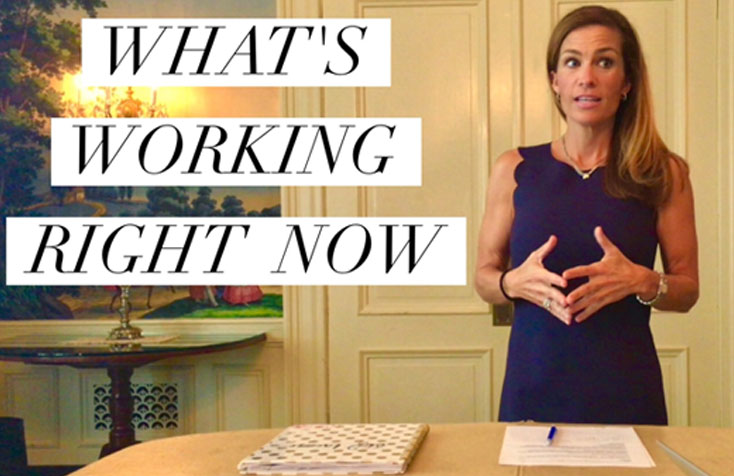 This one is easy, which is great.
Since rules and tools change daily, many business owners who are new to using Social Media give up on putting serious effort into their Social Media presence, branding, and promoting too quickly. The businesses and organizations who understand that it works and are seeing real results from it are great at adjusting so they can get all the business that the quitters are leaving on the table. In fact, they are adding more and more of their advertising budget and focus on Social Media platforms.
When you are starting out, the best thing to do is start with the most powerful Social Media platform, Facebook. They have the greatest amount of people using it daily and also offer free tools to show you which of your actions (posts, texts, images, and video). Don't spread yourself too thin. Just start with Facebook. Use the Insights and Analytics to discover what your audience is responding to.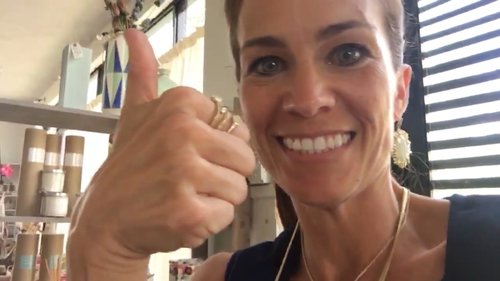 Spoiler Alert: Videos are working the best right now.
Making short videos that demonstrate what your buyers experience when they patronize your organization. This works very much the same for events and non-profits too. Don't worry, you don't need to hire anyone to make professional videos for you. You don't want this video to look like a commercial you see on TV. In fact, those don't capture your prospects attention anyway.
First-hand experiences that look a lot like the videos your friends are posting on their personal Facebook pages will stop people from scrolling through their Newsfeed to watch your video. All you need is a smartphone and start practicing. An iPhone comes with iMovie which will allow you to edit the video so you can tell a story and make it interesting. Keep it short and entertaining. Give the viewer results in advance by using content that will help the viewer right away. This is especially important if your product or service requires some education to help your prospect understand what makes your organization the right choice for them. I have some examples on my
YouTube Channel
.
Make as many of these as you can, post them, repost them, and post different versions as many times a day or a week as you can. You'll know you are doing it right when you look at the analytics and you have engagement numbers that keep growing. When I look at it and I see that over 200 times a person left their Newsfeed to go to your page. In the Facebook world, this proves they wanted to discover more about your product or service. See this screenshot of a business who had 800 fans and posted a first-hand experience video.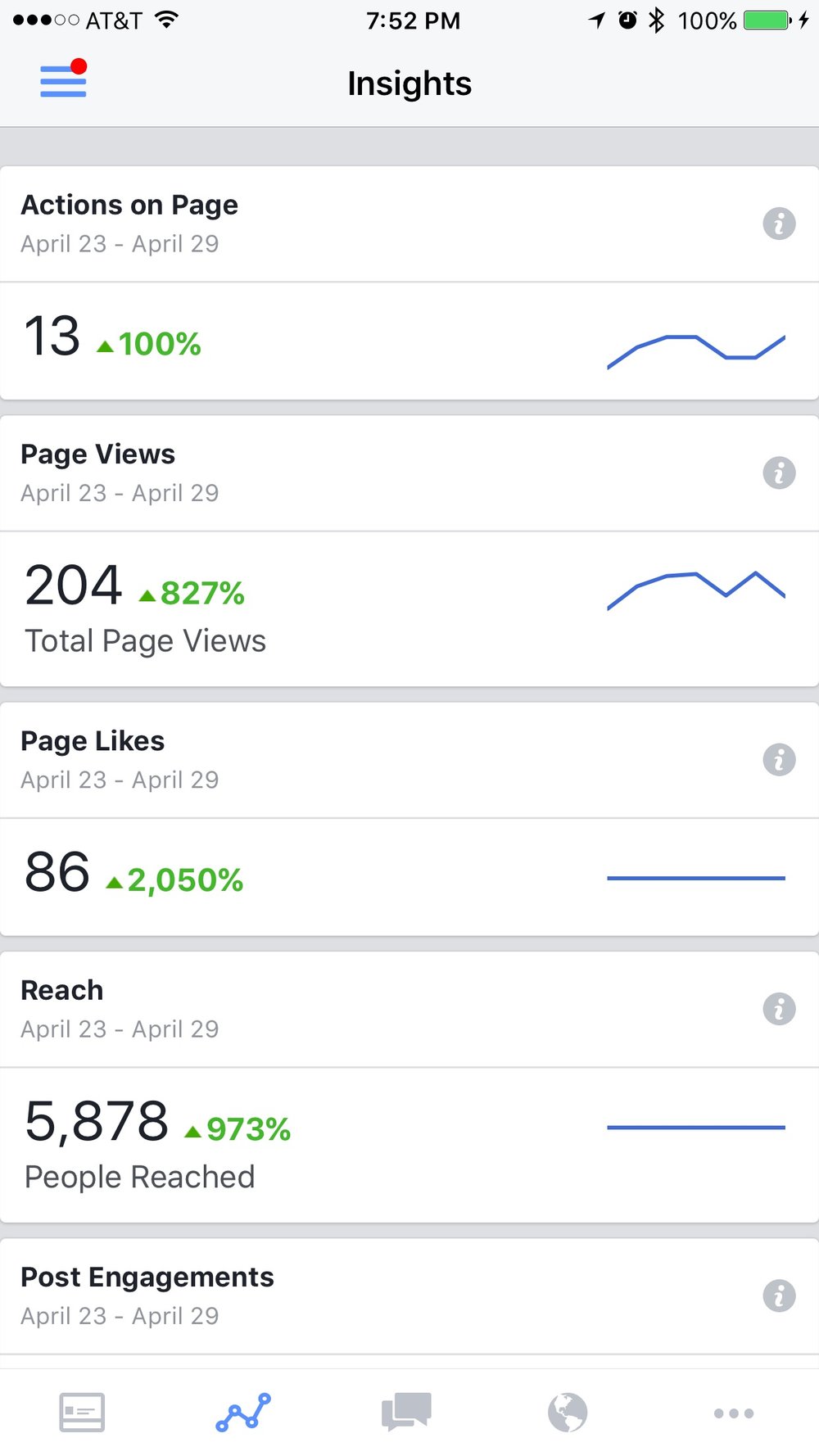 This is a local business and we add 86 fans that week too. This is not a huge number compared to a business with a national reach. This video did its job for the sale it was promoting and it is growing. You just want to keep growing, or going in that direction.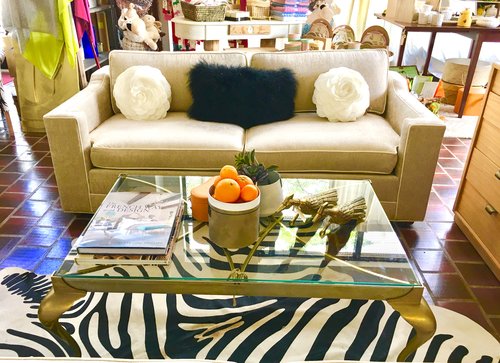 I can help you fill in the details of how I created this result. You can contact me using the form below. We'll have a conversation or set up a consultation so I can help you. It is important for you to know, I spent no money promoting this video. It was good enough to get this kind of reach. You can pay to reach more people, but if you keep practicing as I did, you will be able to understand what gets your audience's attention.

There are other ways to accomplish effectively communicating with your audience. Just start. Keep working at it. You'll be glad you did.