Is Sales Everything?
Mar 14, 2018
by Written by Liz Laenger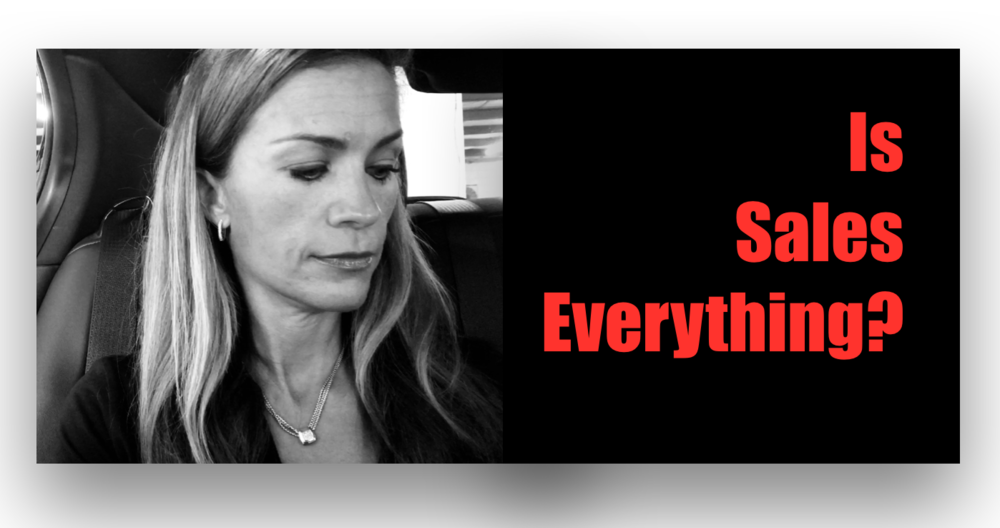 I'm going to spill the beans right in the beginning of this article:
What if your Social Media profiles aren't for getting new business? Maybe you have a different goal.
The reason why you hire a Social Media and Internet Marketer is because the techniques that get you success from Online Marketing changes faster than you are going to have time to keep up with. Platforms change their rules or processes daily. If you care about your buyers, employees, vendors, and public opinion of your organization, you I recommend you take note of this theory that will change the long game strategy of your business.. If you don't establish and maintain this relationship online you will lose business to someone who is doing this well.
When I listen to my own industry competitors, I get this overwhelming message that "Facebook Fans" or any platform followers are to be monetized. There are many cases were this should not be your goal. You should analyze who your current Audience fan base is and what your goals are. You may very well be solely using this platform to offer helpful content or demonstrate the DNA of or organization. It can be a total "give" and a place where you are controlling the information that goes out about your organization. Maybe you are a non-profit recruiting volunteers or a company looking for new employees. There is a right and a wrong way to do this and I rarely see organization spending time posting the wrong content in the wrong place. Why would you spend the time and not expect a result?????
If your goal is not direct sales or sales at all then, I am looking to find the basket you should put your sales eggs in. There are many other options for selling on the internet. You can display targeted content or ads on Facebook to your perfect prospect's demographics or custom audiences, I can make sure that your Fans will not see those. Those prospects might head back to your Facebook page to check out what kind of organization they are considering doing business with. This is the NUMBER ONE REASON you should never scrap Social Media all together. Another excellent option is Google Search by ranking and using SEO techniques. The last one I'll name but, certainly not the least is the phenomenal tool LinkedIn Premium has come to be. That has brought me such great results that I like to call it my "ACE IN THE HOLE".
Can answer some deeper questions for you regarding your organizations goals? Message me at
www.Facebook.com/LizLaengerBR
or go to my website>>
www.LIZLAENGER.com